Like my children, I am a creature of comfort who can usually be found huddled under a soft blanket as soon as the temperature dips below 70 degrees. I love blanket weather, but I also love the way a great blanket inherently adds warmth and life to a room. Below are the blankets I'm coveting for lazy Saturday mornings, evenings by the fire pit and nesting these next few months.
The Splurge
My mother always said I have champagne taste on a beer budget. At $391.49 this would be a luxury for me but no doubt this oversized, double cable knit throw would keep me warm for decades.
Acrylic blanket, ErinBlackDesigns on Etsy


The Classic
Pendleton wool blankets are a classic that we've seen a lot of lately and for good reason.

Starting at $149, they will stand the test of time.




The National Park collection would be equally at home in my son's room, as a bedspread in a lake house or as one of the interpretations below. I'd love to use one draped over the loveseat I'm no longer so in love with.
via Ebay
via Cactus Creek
The Gift
These oversized, monogrammable throws from Pottery Barn are $89 (before monogram), come in a range of colors and are made of soft acrylic yarn. They'd be great as a housewarming gift or for someone in need of a little pampering.
The Plush Throw
If I had this blanket, I would hibernate in it all winter. This ivory plush throw from Amazon looks sumptuous and sells for $79.99 with free shipping. I've seen similar ones at T.J. Maxx and on One King's Lane for even less.
Pretty Neutrals
In shades of grey (and gold) these two fringed blankets can add a subtle layer of coziness to your living room or bedroom without breaking the bank.
Eydis throw, Joss & Main, $47.95
CashTouch printed throw, Land's End, $49.99
The Box Store Bargain
The fringed, acrylic, Threshold Herringbone throw from Target would look great year-round in your home and is a steal at only $17.99!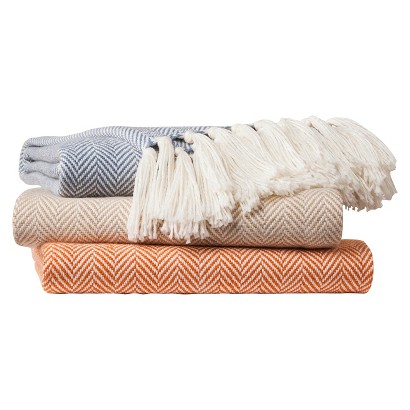 Vintage Wool Plaid

A quick search on Etsy or Pinterest will lead you to tons of these nostalgic, timeless and reasonably priced blankets that are perfect for picknicking, stargazing and even for styling an autumn table.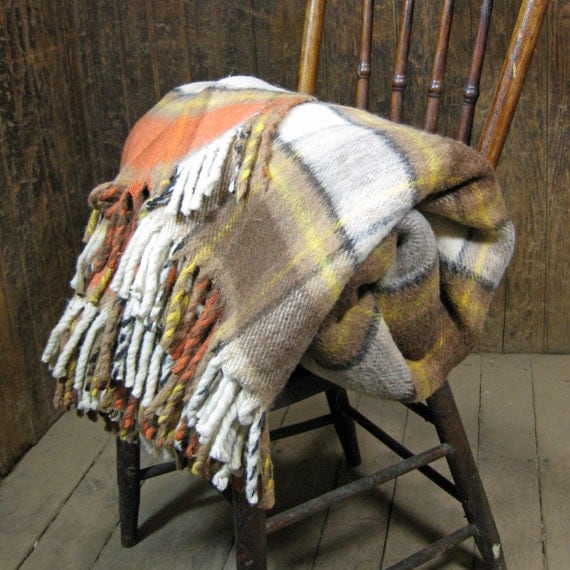 Etsy shop TerritoryHardGoods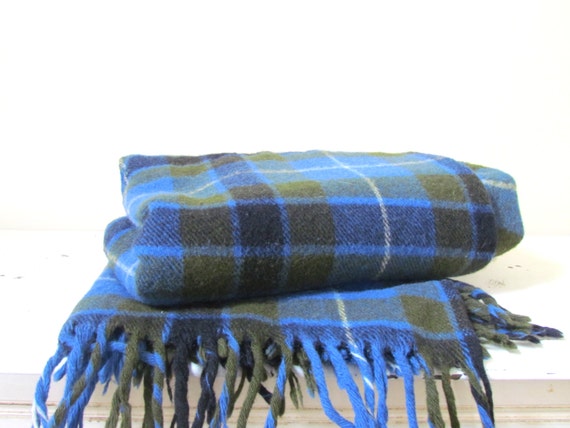 Etsy shop Napa Vintage
via Pinterest
Country Living
Which ones are calling your name?
I've linked this post up to a great Pinterest (VIP Mupplebees) page full of fabulous posts by a slew of talented interior designers. Please stop by and browse around.